Welcome to my July 2017 edition of My To Be Read List, hosted by
Michelle @ Because Reading
. This is a monthly meme where we offer up 3 choices from our TBR pile for our readers to pick from to help us make the super hard decision of "what do I read next?" a little easier and to whittle away at the ever growing TBR Mountain!
Theme: Books I've received in my Subscription Boxes (and which I also put on my COYER Summer Reading List). I've tried out Uppercase, Owlcrate and Fairy Loot, but haven't managed to read any of the books yet!
The poll will stay open through Friday 7/8, and I'll update this post with the winning book on Saturday 7/9, then post a review on the last Saturday of the month, 7/29.
If you think this sounds fun and would like to join (the more the merrier, because we love voting!) please head on over to
Because Reading
where Michelle lays out the rules for us!
And the choices are...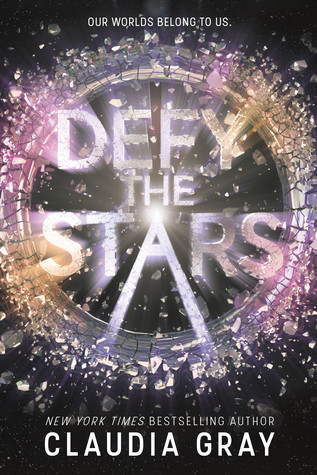 Book Synopsis:
She's a soldier.

Noemi Vidal is seventeen years old and sworn to protect her planet, Genesis. She's willing to risk anything—including her own life. To their enemies on Earth, she's a rebel.

He's a machine.

Abandoned in space for years, utterly alone, Abel has advanced programming that's begun to evolve. He wants only to protect his creator, and to be free. To the people of Genesis, he's an abomination.

Noemi and Abel are enemies in an interstellar war, forced by chance to work together as they embark on a daring journey through the stars. Their efforts would end the fighting for good, but they're not without sacrifice. The stakes are even higher than either of them first realized, and the more time they spend together, the more they're forced to question everything they'd been taught was true.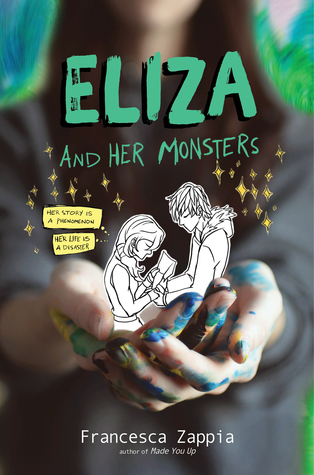 Book Synopsis:
Her story is a phenomenon. Her life is a disaster.

In the real world, Eliza Mirk is shy, weird, and friendless. Online, she's LadyConstellation, the anonymous creator of the wildly popular webcomic Monstrous Sea. Eliza can't imagine enjoying the real world as much as she loves the online one, and she has no desire to try.

Then Wallace Warland, Monstrous Sea's biggest fanfiction writer, transfers to her school. Wallace thinks Eliza is just another fan, and as he draws her out of her shell, she begins to wonder if a life offline might be worthwhile.

But when Eliza's secret is accidentally shared with the world, everything she's built—her story, her relationship with Wallace, and even her sanity—begins to fall apart.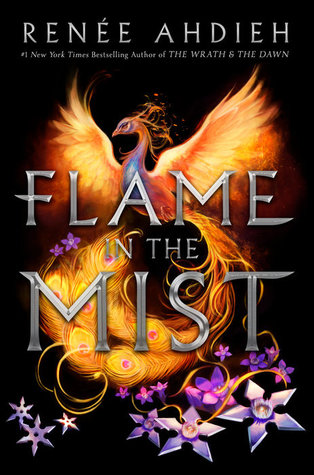 Book Synopsis:
The only daughter of a prominent samurai, Mariko has always known she'd been raised for one purpose and one purpose only: to marry. Never mind her cunning, which rivals that of her twin brother, Kenshin, or her skills as an accomplished alchemist. Since Mariko was not born a boy, her fate was sealed the moment she drew her first breath.

So, at just seventeen years old, Mariko is sent to the imperial palace to meet her betrothed, a man she did not choose, for the very first time. But the journey is cut short when Mariko's convoy is viciously attacked by the Black Clan, a dangerous group of bandits who've been hired to kill Mariko before she reaches the palace.

The lone survivor, Mariko narrowly escapes to the woods, where she plots her revenge. Dressed as a peasant boy, she sets out to infiltrate the Black Clan and hunt down those responsible for the target on her back. Once she's within their ranks, though, Mariko finds for the first time she's appreciated for her intellect and abilities. She even finds herself falling in love—a love that will force her to question everything she's ever known about her family, her purpose, and her deepest desires.


#MyTBRL