It's getting to be that time of year! Why do we like to be scared so much? If you're looking for another read-a-thon, join us for
FrightFall
hosted by Michelle at Seasons of Reading! New this time is a
Facebook Group
, and we'll be using
#Frightfall
on Twitter. Come join the fun, and get your scary on!
I'm all set for my official scary book this time, I will be reading Haunted Kansas by Lisa Hefner Heitz:
Additional Goals: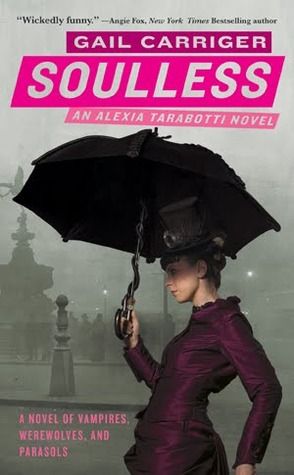 I won't get anywhere near finishing all that, but those are what's up next for me, so we'll see how far I get!
10/11/15 - Final Well I didn't get very far! I did finish reading Soulless which I think I had already started, and I got to pg 78 of Haunted Kansas, but found myself reading for speed and not taking in very much, so I decided to stop! I did enjoy my reading this week though, glad to be a part of another Frightfall Read-a-thon! Thanks Michelle!