Welcome to my March 2016 edition of My To Be Read List, hosted by
Michelle @ Because Reading
. This is a monthly meme where we offer up 3 choices from our TBR pile for our readers to pick from to help us make the super hard decision of "what do I read next?" a little easier and to whittle away at the ever growing TBR Mountain!
My theme this month was "Faery", I thought that was an appropriate March idea!
If you think this sounds fun and would like to join (the more the merrier, because we love voting!) please head on over to
Because Reading
where Michelle lays out the rules for us!
My contenders this month were:
And the winner was: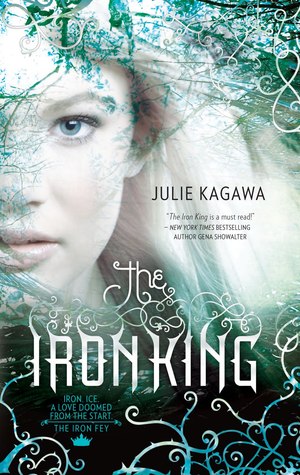 From Goodreads:
Meghan Chase has a secret destiny; one she could never have imagined.

Something has always felt slightly off in Meghan's life, ever since her father disappeared before her eyes when she was six. She has never quite fit in at school or at home.

When a dark stranger begins watching her from afar, and her prankster best friend becomes strangely protective of her, Meghan senses that everything she's known is about to change.

But she could never have guessed the truth - that she is the daughter of a mythical faery king and is a pawn in a deadly war. Now Meghan will learn just how far she'll go to save someone she cares about, to stop a mysterious evil, no faery creature dare face; and to find love with a young prince who might rather see her dead than let her touch his icy heart.
Results:
The Iron King: 43.75%
Lament: 31.25%
The Faerie Path: 25%
Check back on 3/26 to see what I thought! And please think about joining us, we love to vote! And add to our wishlists! :D