Welcome to my March 2016 edition of My To Be Read List, hosted by
Michelle @ Because Reading
. This is a monthly meme where we offer up 3 choices from our TBR pile for our readers to pick from to help us make the super hard decision of "what do I read next?" a little easier and to whittle away at the ever growing TBR Mountain!
Theme: Faery, I thought that was an appropriate March idea! ;) Feel free to leave me a comment and tell me which you chose and why.
The poll will stay open through Friday 3/11 , and I'll update this post with the winning book on Saturday 3/12, then post a review on the 4th Saturday of the month, 3/26. (I may be a little late this month, unless I can get it read early!)
If you think this sounds fun and would like to join (the more the merrier, because we love voting!) please head on over to
Because Reading
where Michelle lays out the rules for us!
And the choices are...
From Goodreads:
Sixteen-year-old Deirdre Monaghan is a painfully shy but prodigiously gifted musician. She's about to find out she's also a cloverhand—one who can see faeries. Deirdre finds herself infatuated with a mysterious boy who enters her ordinary suburban life, seemingly out of thin air. Trouble is, the enigmatic and gorgeous Luke turns out to be a gallowglass—a soulless faerie assassin. An equally hunky—and equally dangerous—dark faerie soldier named Aodhan is also stalking Deirdre. Sworn enemies, Luke and Aodhan each have a deadly assignment from the Faerie Queen. Namely, kill Deirdre before her music captures the attention of the Fae and threatens the Queen's sovereignty. Caught in the crossfire with Deirdre is James, her wisecracking but loyal best friend. Deirdre had been wishing her life weren't so dull, but getting trapped in the middle of a centuries-old faerie war isn't exactly what she had in mind . . .

Lament is a dark faerie fantasy that features authentic Celtic faerie lore, plus cover art and interior illustrations by acclaimed faerie artist Julia Jeffrey.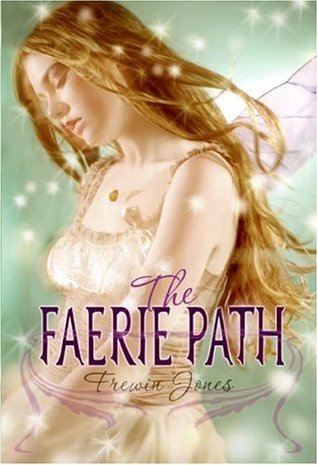 From Goodreads:
Swept away into a court of magic and beauty, she discovers she is Tania, the lost princess of Faerie: the youngest daughter of Oberon and Titania. Since Tania's mysterious disappearance on the eve of her wedding five hundred years before, Faerie has been sunk in darkness and gloom. The courtly Lord Gabriel Drake, who Tania was once to marry, has found her and brought her back.

With Tania's return, Faerie comes alive again as a land of winged children, glittering balls, and fantastic delights. But Tania can't forget Anita's world, or the boy she loved there.

Torn between two loves and between two worlds, Tania slowly comes to discover why she disappeared so long ago. She possesses a singular magical ability and she must use it to stop a sinister plan that threatens the entire world of Faerie.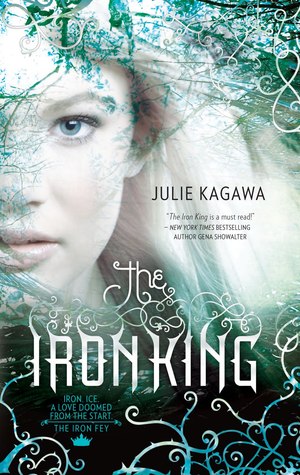 From Goodreads:
Meghan Chase has a secret destiny; one she could never have imagined.

Something has always felt slightly off in Meghan's life, ever since her father disappeared before her eyes when she was six. She has never quite fit in at school or at home.

When a dark stranger begins watching her from afar, and her prankster best friend becomes strangely protective of her, Meghan senses that everything she's known is about to change.

But she could never have guessed the truth - that she is the daughter of a mythical faery king and is a pawn in a deadly war. Now Meghan will learn just how far she'll go to save someone she cares about, to stop a mysterious evil, no faery creature dare face; and to find love with a young prince who might rather see her dead than let her touch his icy heart.
Create your own user feedback survey
#MyTBRL