Wishlist Wednesday is a book blog hop where we will post about one book per week that has been on our wishlist for some time, or just added (it's entirely up to you), that we can't wait to get off the wishlist and onto our wonderful shelves.

It is hosted by Pen to Paper, just click on the button to the left if you'd like to join us!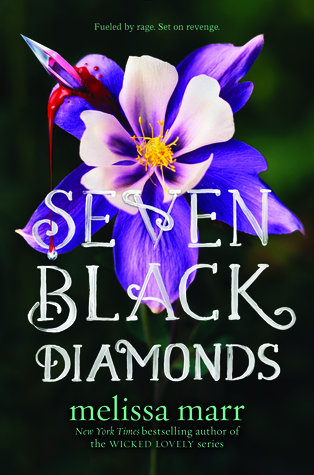 From Goodreads:
Lilywhite Abernathy is a criminal—she's half human, half fae, and since the time before she was born, a war has been raging between humans and faeries. The Queen of Blood and Rage, ruler of the fae courts, wants to avenge the tragic death of her heir due to the actions of reckless humans.

Lily's father has always shielded her, but when she's sent to the prestigious St. Columba's school, she's delivered straight into the arms of a fae sleeper cell—the Black Diamonds. The Diamonds are planted in the human world as the sons and daughters of the most influential families and tasked with destroying it from within. Against her will, Lilywhite's been chosen to join them...and even the romantic attention of the fae rock singer Creed Morrison isn't enough to keep Lily from wanting to run back to the familiar world she knows.
I'm a fan of Melissa Marr's
Wicked Lovely
series, so I'm excited to give her return to Faery a read! I liked
Graveminder
a lot too, and hope there will be more in that world as well!
What books are on your wishlist?