Hello! I'm so excited that you're visiting me! This is my first Armchair BEA so I'm still trying to figure out what it's all about.
I don't often post pictures of myself, but I thought an introduction post was the place, so there I am, right over there! That was one of my better hair days, it's rarely that well behaved! ;)
It's question time!
Please tell us a little bit about yourself: Who are you? How long have you been blogging? Why did you get into blogging? Where in the world are you blogging from?
My name is Melissa though I go by Shaunesay or Shaunie in the blog/internet world. It seemed like a good idea at the time! I'm an Inventory Analyst in the real world, and a book junkie the rest of the time. Well, all the time really, I mean with all the smart devices we have and library apps, I can sneak a page in now and then! According to my post history, I've been actively blogging since 2008, wow! I originally started it to follow a friend, and didn't really do much with it for quite awhile.
Then I discovered book blogs, and finally knew what to use the silly thing for!
I'm coming to you from the Bread Basket of the US, Sunflowery Kansas!
What genre do you read the most? I love to read because ___________________ .
Lately I've been reading Urban Fantasy the most, but I'm also a fan of Romance, Mystery, Historical Fiction, Fantasy and Science Fiction. Non-Fiction is my least read category, but there are a few that I've found to be fantastic! I love to read because it adds another dimension to my life, allowing me to have adventures I would never otherwise have, and travel to places I'll most likely never go, in times that are past, never were, or are yet to be.
What was your favorite book read last year? What's your favorite book so far this year?
This is such a hard question! I think I'll have to go with Kushiel's Avatar by Jacqueline Carey for my favorite book this year so far, and A Breath of Snow and Ashes by Diana Gabaldon for last year, though I could easily recommend so many more!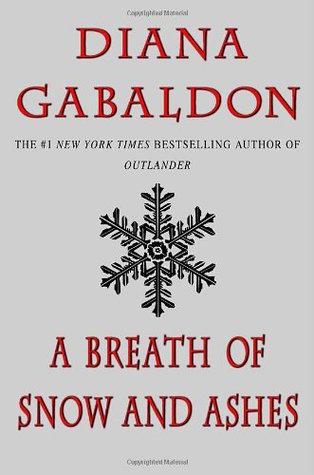 Spread the love by naming your favorite blogs/bloggers (doesn't necessarily have to be book blogs/bloggers).
There are so many great blogs out there that I admire! I am so intermittent in my blogging, I can only imagine the time they put in on them! Here are just a few that I enjoy:
West of Mars
Amberkatze's Book Blog
All Things Urban Fantasy
Share your favorite book or reading related quote.
"A mind needs books as a sword needs a whetstone, if it is to keep its edge."
Thanks again for stopping by! Have a great week!