I'm going to take a step back in time today and share with you some of the books I grew up with that made me such a fan of reading. I'm so excited by the selection of books available to kids today, that adults can also enjoy. While I think the range is so much greater now, especially in Fantasy and Science Fiction, I did still have my favorites, and here they are. I'm pretty sure these would all be labeled middle grade now:




Mrs. Frisby, a widowed mouse with four small children, must move her family to their summer quarters immediately, or face almost certain death. But her youngest son, Timothy, lies ill with pneumonia and must not be moved. Fortunately, she encounters the rats of NIMH, an extraordinary breed of highly intelligent creatures, who come up with a brilliant solution to her dilemma.

(Because hello, talking animals and a REALLY SCARY OWL!)



First published in 1941, Walter Farley's best-selling novel for young readers is the triumphant tale of a boy and a wild horse. From Alec Ramsay and the Black's first meeting on an ill-fated ship to their adventures on a desert island and their eventual rescue, this beloved story will hold the rapt attention of readers new and old.

(My love of horses lasted a long time, it never really ended actually, and it HAS to be this cover because of the sky.)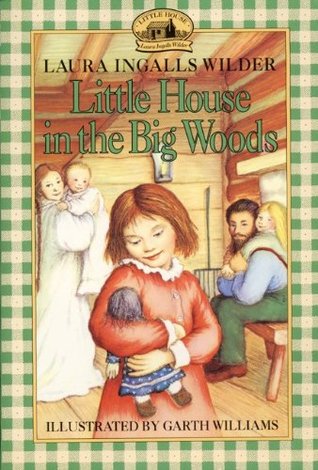 Wolves and panthers and bears roamed the deep Wisconsin woods in the 1870's. In those same woods, Laura Ingalls lived with her Pa and Ma, and her sisters, Mary and Baby Carrie, in a snug little house built of logs. Pa hunted and trapped. Ma made her own cheese and maple syrup. All night long the wind howled lonesomely, but Pa played his fiddle and sang, keeping the family safe and cosy.

(I think this may have been the start of my enjoyment of historical fiction.)




Tommy and his sister Annika have a new neighbor, and her name is Pippi Longstocking. She has crazy red pigtails, no parents to tell her what to do, a horse that lives on her porch, and a flair for the outrageous that seems to lead to one adventure after another!

(I really need to go back and read these again!)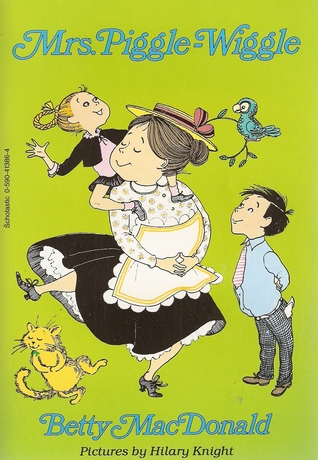 Everyone loves Mrs. Piggle-Wiggle. She lives in an upside-down house and smells like cookies. She was even married to a pirate once. Most of all, she knows everything about children. She can cure them of any ailment. Patsy hates baths. Robert never puts anything away. Allen eats v-e-r-y slowly. Mrs. Piggle-Wiggle has a treatment for all of them.

(I really thought it would be fun to have Mrs. Piggle-Wiggle as a neighbor!)


Emily Luccock is looking forward to living at Sugar Hill Hall...She remembers her aunt and uncle's grand old mansion well. But this time things are different. Her aunt's once bright and lively home is now dead with silence. Evil lurks in every corner and the dark, shadowed walls watch and whisper late at night. Emily is desperate to uncover the truth about what is happening at Sugar Hill Hall. But time is running out, and she must find a way to save the people and home she cares so much about.

(I actually requested this one when I was sick and Dad made a special trip to the library for me.)
There are more of course, Black Beauty, and I was a fan of Trixie Belden, and I did read some Nancy Drew and Hardy Boys, but I switched up to more adult reading pretty early on in my bookworm career, sneaking pages of some of Mom's romance novels long before I really should have! I'm loving all the Young Adult and Middle Grade books that are available now and read them unashamedly, even at 40! There's no such thing as too old if it's a story that you enjoy!
Thanks for taking this trip down memory lane with me, and I'd love to hear what your favorites were, or if you share some of the ones above with me!