It's giveaway day!
I have chosen 4 Young Adult Fantasy/Sci-Fi/Alternate History books that I really enjoyed, each the first in their series, and I will let you decide which one you want to win! I will offer these either as a US Kindle or Nook copy, or a physical copy from Book Depository available to anywhere Book Depository will ship, winners choice. Read on to see what each is about.
The Raven Boys by Maggie Stiefvater
"There are only two reasons a non-seer would see a spirit on St. Mark's Eve," Neeve said. "Either you're his true love . . . or you killed him."

It is freezing in the churchyard, even before the dead arrive.

Every year, Blue Sargent stands next to her clairvoyant mother as the soon-to-be dead walk past. Blue herself never sees them—not until this year, when a boy emerges from the dark and speaks directly to her.

His name is Gansey, and Blue soon discovers that he is a rich student at Aglionby, the local private school. Blue has a policy of staying away from Aglionby boys. Known as Raven Boys, they can only mean trouble.

But Blue is drawn to Gansey, in a way she can't entirely explain. He has it all—family money, good looks, devoted friends—but he's looking for much more than that. He is on a quest that has encompassed three other Raven Boys: Adam, the scholarship student who resents all the privilege around him; Ronan, the fierce soul who ranges from anger to despair; and Noah, the taciturn watcher of the four, who notices many things but says very little.

For as long as she can remember, Blue has been warned that she will cause her true love to die. She never thought this would be a problem. But now, as her life becomes caught up in the strange and sinister world of the Raven Boys, she's not so sure anymore.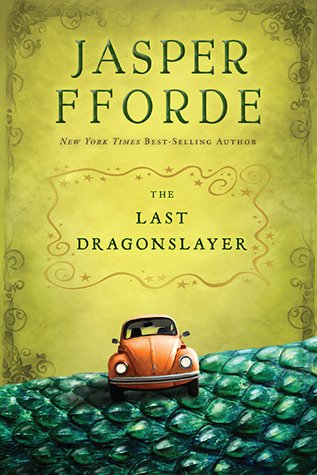 The Last Dragonslayer by Jasper Fforde
In the good old days, magic was indispensable—it could both save a kingdom and clear a clogged drain. But now magic is fading: drain cleaner is cheaper than a spell, and magic carpets are used for pizza delivery. Fifteen-year-old foundling Jennifer Strange runs Kazam, an employment agency for magicians—but it's hard to stay in business when magic is drying up. And then the visions start, predicting the death of the world's last dragon at the hands of an unnamed Dragonslayer. If the visions are true, everything will change for Kazam—and for Jennifer. Because something is coming. Something known as . . . Big Magic.
Inside Out by Maria V. Snyder
Keep Your Head Down.
Don't Get Noticed.
Or Else.

I'm Trella. I'm a scrub. A nobody. One of thousands who work the lower levels, keeping Inside clean for the Uppers. I've got one friend, do my job and try to avoid the Pop Cops. So what if I occasionally use the pipes to sneak around the Upper levels? The only neck at risk is my own…until I accidentally start a rebellion and become the go-to girl to lead a revolution...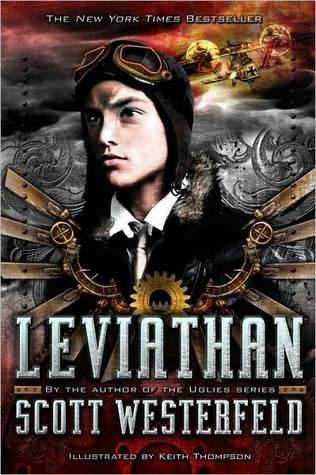 Leviathan by Scott Westerfeld
It is the cusp of World War I. The Austro-Hungarians and Germans have their Clankers, steam-driven iron machines loaded with guns and ammunition. The British Darwinists employ genetically fabricated animals as their weaponry. Their Leviathan is a whale airship, and the most masterful beast in the British fleet.

Aleksandar Ferdinand, a Clanker, and Deryn Sharp, a Darwinist, are on opposite sides of the war. But their paths cross in the most unexpected way, taking them both aboard the Leviathan on a fantastical, around-the-world adventure….One that will change both their lives forever.
Enter here!
This giveaway will be open from Thursday 5/29/14 - 6/3/14
. Please use the rafflecopter form below. Note: The cover of the book may vary depending on the format chosen.
a Rafflecopter giveaway
Thanks again for stopping by!
I can't wait to share a book with you!