And the winner is....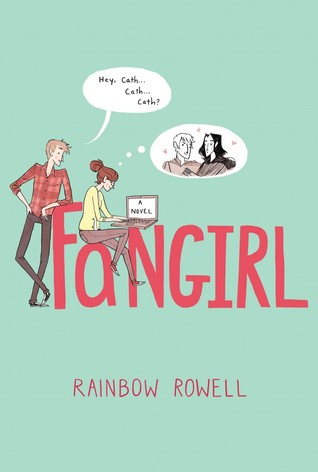 I'm excited! This will be my first Rainbow Rowell read and I've heard wonderful things about her!
*******************
Welcome to my April 2016 edition of My To Be Read List, hosted by
Michelle @ Because Reading
. This is a monthly meme where we offer up 3 choices from our TBR pile for our readers to pick from to help us make the super hard decision of "what do I read next?" a little easier and to whittle away at the ever growing TBR Mountain!
Theme: April Showers... So you know what's coming next month! This month all my author names or characters have something to do with April, and rain! ;) Feel free to leave me a comment and tell me which you chose and why.
The poll will stay open through Friday 4/8 , and I'll update this post with the winning book on Saturday 4/9, then post a review on the last Saturday of the month, 4/30.
If you think this sounds fun and would like to join (the more the merrier, because we love voting!) please head on over to
Because Reading
where Michelle lays out the rules for us!
And the choices are...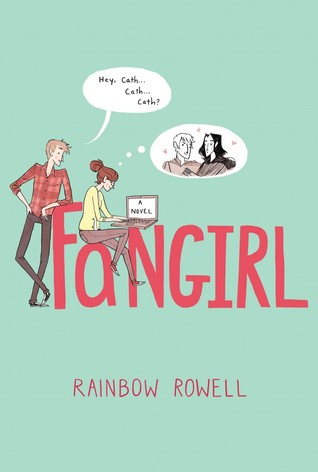 From Goodreads:
A coming-of-age tale of fan fiction, family and first love.

Cath is a Simon Snow fan.

Okay, the whole world is a Simon Snow fan...

But for Cath, being a fan is her life—and she's really good at it. She and her twin sister, Wren, ensconced themselves in the Simon Snow series when they were just kids; it's what got them through their mother leaving.

Reading. Rereading. Hanging out in Simon Snow forums, writing Simon Snow fan fiction, dressing up like the characters for every movie premiere.

Cath's sister has mostly grown away from fandom, but Cath can't let go. She doesn't want to.

Now that they're going to college, Wren has told Cath she doesn't want to be roommates. Cath is on her own, completely outside of her comfort zone. She's got a surly roommate with a charming, always-around boyfriend, a fiction-writing professor who thinks fan fiction is the end of the civilized world, a handsome classmate who only wants to talk about words... And she can't stop worrying about her dad, who's loving and fragile and has never really been alone.

For Cath, the question is: Can she do this?

Can she make it without Wren holding her hand? Is she ready to start living her own life? Writing her own stories?

And does she even want to move on if it means leaving Simon Snow behind?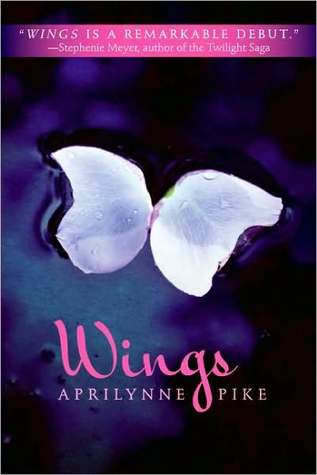 From Amazon:
Laurel was mesmerized, staring at the pale things with wide eyes. They were terrifyingly beautiful—too beautiful for words.

Laurel turned to the mirror again, her eyes on the hovering petals that floated beside her head. They looked almost like wings.

In this extraordinary tale of magic and intrigue, romance and danger, everything you thought you knew about faeries will be changed forever.
From Goodreads:
(This is #2 of the series) My name is Raine Benares. Until last week I was a seeker—a finder of things lost and people missing. Now I'm psychic roommates with the Saghred, an ancient stone with cataclysmic powers. Just me, the stone, and all the souls it's ingested over the centuries. Crowded doesn't even begin to describe it.
All I want is my life back—which means getting rid of the stone and the power it possesses. To sort things out, I head for the Isle of Mid, home to the most prestigious sorcery school, as well as the Conclave, the governing body for all magic users. It's also home to power- grubbing mages who want me dead and goblins who see me as a thief.
As if that's not enough, Mid's best student spellsingers are disappearing left and right, and I'm expected to find them. Lives are at stake, goblins are threatening to sue, mages are getting greedier, and the stone's power is getting stronger by the hour. This could get ugly.
Create your own user feedback survey
#MyTBRL