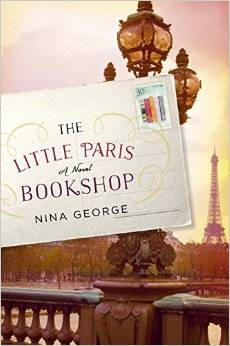 The Little Paris Bookshop
by
Nina George
My rating:
4 of 5 stars
I cried through the last 60 pages of this one, it got to me. There are some great passages in here that just grab your heart and twist.
Jean Perdu is a reserved middle aged man when we first meet him, very set in his ways, and very spare in his lifestyle. We soon learn it is because he was hurt 20 years before when the great love of his life left him, leaving only a sealed letter behind, which he could never bring himself to read. He believed he already knew why. He was very, very wrong, and must come to terms with that knowledge and what he cheated himself out of by not reading it until many years later.
This is a story of reconnecting with the parts of oneself that get sacrificed when we try to avoid being hurt again. It is a story of coming to terms with death, and learning to live again. It was poignant and sometimes humorous, often sad, and even tragic, but leaves us with love and beauty through the pain of loss. It also brings Southern France to life in beautiful colors and descriptions.
I did love the idea of the Literary Apothecary, prescribing books for what ails you and enjoyed the list of recommendations for different symptoms, with possible side effects from having read them. A fun idea!
Received from Blogging for Books in exchange for an honest review.
View all my reviews