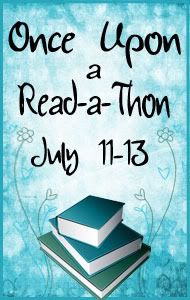 Mythology Mini-ChallengePart 1: What is your favorite type of Mythology?
This is a tough one because I like so many! I would have to say that I know Greek, Roman and Egyptian the best, and Egyptian was probably my first love, though I think the Greek and Roman stories are much easier for us to relate to. Native American Mythology is very interesting, but kind of hard for me to follow sometimes, and although I like Celtic, Irish and Norse, I'm not as familiar with them. We'll go with Greek and Roman as the favorite, judging from my next answer! ;)
Part 2: What is your favorite book with Mythology in it?
Clash of the Titans
was an early favorite for me, the idea of Pegasus was enchanting to me, I mean what young girl doesn't want a winged horse, right?
I've recently been listening to the
Soul Screamers
series by Rachel Vincent, a Teen/YA Fantasy/Paranormal story and really enjoying it. The main characters are Banshees, a creature from Irish Mythology, usually female, who wail when someone is about to die. You can imagine the chaos that would cause in a teenage girl's life! I highly recommend this series!
Reading update:
I've finished Hexbound (great series!), worked on Blue (liking it) some throughout the day, and have chosen my next books, so we'll see what I can get through this evening. With work, a grocery trip, and some internet issues, I haven't gotten much read yet, but I'll keep trying! Hope everyone is having a great first day!
Currently reading:
| | |
| --- | --- |
| | The Haunting of Granite Falls by Eva Ibbotson -- A doting millionaire father transports a haunted Scottish castle, ghosts and all to Texas for his ailing daughter. The description is actually very funny, so I can't wait to see how it goes! |
| | Sketch Me If You Can by Sharon Pape -- First in the Portrait of Crime Series, a sketch artist inherits her deceased uncle's house, client list and ghostly house guest. Are you sensing a theme here? |
| | Blue by Lou Aronica, I have only just started this one, but it appears to be a heart touching story about a girl and her divorced father who made up fantasy stories together, which are now taking on a life of their own. Started: pg. 43, current page: 82 |
Finished reading:Total Page Count: 133