Wishlist Wednesday is a book blog hop where we will post about one book per week that has been on our wishlist for some time, or just added (it's entirely up to you), that we can't wait to get off the wishlist and onto our wonderful shelves.

It is hosted by Pen to Paper, just click on the button to the left if you'd like to join us!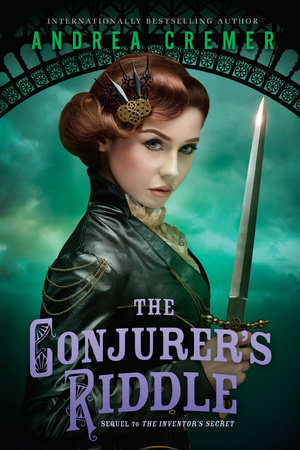 From Goodreads:
The Revolution is beginning–and Charlotte may be on the wrong side.

In this sequel to The Inventor's Secret, Charlotte and her companions escape the British Empire, but they haven't left danger behind. In fact, if they go against the revolutionaries, they face even greater peril.

Charlotte leads her group of exiles west, plunging into a wild world of shady merchants and surly rivermen on the way to New Orleans. But as Charlotte learns more about the revolution she has championed, she wonders if she's on the right side after all. Charlotte and her friends get to know the mystical New Orleans bayou and deep into the shadowy tunnels below the city–the den of criminals, assassins and pirates–Charlotte must decide if the revolution's goals justify their means, or if some things, like the lives of her friends, are too sacred to sacrifice.

This alternate-history adventure series asks the questions: What would have happened if America had lost the Revolutionary War? And what would people be willing to do to finally taste freedom?
I must have found
The Inventor's Secret
not long after it came out because it seems like I've been waiting for a long time for #2. But it's finally here just back in November, so hopefully I'll get to it soon! I like alternate history stories.
What books are on your wishlist?